Hey guys,
Are you aware that Johnny Depp will be acting in the newest Disney movie?
From the team that brought you 'Pirates of the Caribbean', now comes Disney/Jerry Bruckheimer Films :
'The Lone Ranger'!
Starring none other than one of my favorite actor, JOHNNY DEPP, as a Native American spiritual warrior, Tonto, who recounts the untold tales that transformed a man of the law into a legend of justice, John Reid aka Lone Ranger, enacted by Armie Hammer.
Johnny Depp in Pirates of the Caribbean. Cheeky and fun to watch!
I still remember how charming he was when he acts in
Edward Scissorhands
(1990) and the
Pirates of the Caribbean film series!
I can't wait to catch 'The Lone Ranger' because he's so funny and acts really well!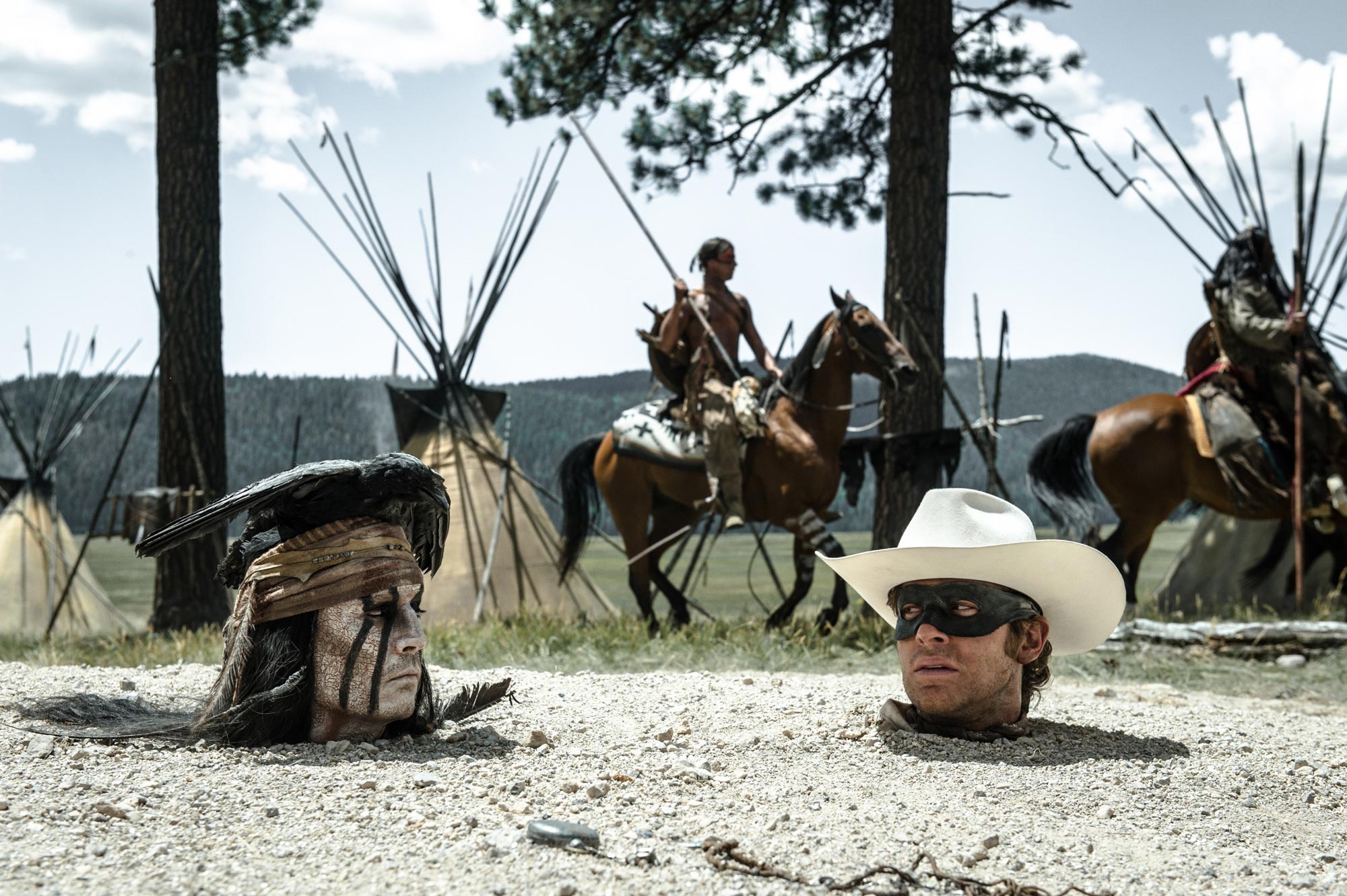 I'm sure there must be a lot of adventures going on in this movie! I'm so curious already!
Also stars Tom Wilkinson, William Fichtner, Barry Pepper, James Badge Dale, Ruth Wilson and Helena Bonham Carter, and is directed by Gore Verbinski and produced by Jerry Bruckheimer and Gore Verbinski.
This movie is going to be yet another action and humor film that will surprise me along the way!

I'm already starting to get excited already!
Because the movie will be officially showing on 4 July! hurhur 4 days! Yay!



Check out the Official Trailer of The Lone Ranger:
Here's "The Lone Ranger - the craft - behind the scene":
Haha! wondering what will he do in the desert! It's going to be funny fun fun!

Are you as excited as I am too? :)