Experiencing flaky and dull skin?
Tried applying many products yet your skin still looks uneven and dry?
Having a hard time applying makeup because of the uneven skin tone and flaky skin?
Tried many ways to hydrate your skin but it doesn't seem to intensely hydrate skin?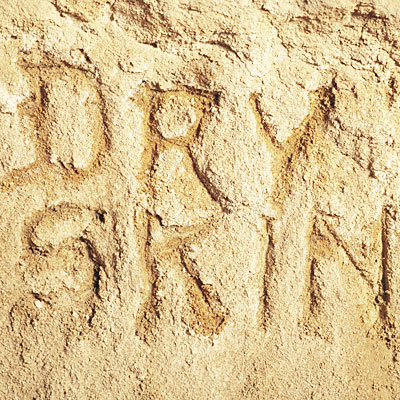 *
*
*
As you know, our skin is constantly fighting for water.
And our skin is the biggest and largest organ, so we definitely have to take good care of our skin!
It's time to eat a balance diet and lead a healthy lifestyle and take care of our skin!
Hydrating our skin is very important too, and so is the skincare product we used.
Introducing...
Bioderma Hydrabio Range
It is designed to suit dull, uneven looking and flaky skin that feels dry and dehydrated. It helps to infuse skin with moisture from the surface, increases skin's natural irrigation from the inside!
So what is the difference between "DRY" and "DEHYDRATED" skin?
'Dry' and 'dehydrated' skin aren't exactly the same thing.
Here's how you can tell the difference:
Now you know the difference, eh!
*
*
*
Let's look at the range!
HYDRABIO H20
(250ml) $29.90
This clear water-based, non-rinse cleanser doubles up as a makeup remover and maintain our skin's pH balance! It is also hypoallergenic, moisturizes and soothe your skin while cleansing.
[Zerika-says: I love this product! As a beauty-junkie after having a busy day, you will just want to go home and have a quick shower and relax. This Hydrabio H20 helps me to remove my whole day of make up and dirts on my face, with just a few pieces of cotton pad soaked with the solution, I can feel clean and fresh instantly. I wouldn't have to worry about my skin being sensitive because it contains cucumber extract to soothe my skin! No need to rinse off and can apply toner and moisturizers immediately! How convenient! ]



HYDRABIO GOMMANT - EXFOLIATING CREAM
(75ml) $29.90


Bioderma Hydrabio exfoliatiang cream is not only gentle enough not to aggravate skin, yet able to reveals a smoother, radiant complexion.
[Zerika-says: I love exfoliating my skin with a mild scrub twice a week to regenerate and rejuvenate my skin for better absorption of the moisturizer and I'm impress that this scrub doesn't feels harsh on my skin at all, and my pimple scars seems lighten too!]
*STAR PRODUCT - HYDRABIO Serum
(40ml) $45.90
The uber lightweight yet intensively hydrating concentrate that works even on the driest skin! You will be surprise that since it stated that it's concentrated to work on super dry skin, it is not even in its wee-bit oily. So Kudos on that! I too love products that are non-greasy yet does its job! And oh, it contains the skin's must-have hyaluronic acid for immediate and intensive hydration too!
[Zerika-says: No wonder its the star product! I'm quite skeptical on skincare products which are super greasy and will clog my pores which usually causes those nasty breakouts. However, this serum is so lightweight and concentrated that you just need a pea-size of it to be able to cover the whole face! I like to apply it before my makeup, hydrates while it preps my skin
! Me likey]
*
*
*
HYDRABIO TONIQUE
(250ml, $36.50)
This toning lotion is the 1st moisturising toning lotion with Aquagenium! It helps skin to rediscover its natural capacities for moisturisation and to lock the water essential to its balance, thus skin will become fresh, clearer and radiant! And did I mention that you can even apply over the face and eyes after cleansing, yes you heard me right! Which also means it's gentle to our skin area around our eyes!
[Zerika-says: use this with a cotton pad, gently pat all over the face. Try not to swipe so hard that causes a 'pulling & stretching' effect and it will cause your skin to easily have fine lines and wrinkles! I like how it feels on my skin, one word - cool.]
HYDRABIO LEGERE - Light Cream
(40ml) $39.90
Newest addition to this Hydrabio range is the Hydrabio Legere!
This souffle-light cream which leaves skin soft, smooth and fresh. It can double up as an excellent make up base too! Suitable for Sensitive and dehydrated skin!
[Zerika-says: Its not greasy, light and suitable for even oily and sensitive skin like mine. I am alternating the serum with this as make up base; lasting makeup = Legere, light makeup = Serum. :)]
*
*
*
Where can you purchase Bioderma Hydrabio Range?
Bioderma Hydrabio Range are available at the following outlets:
They carries many other ranges too!
Guardian outlets:
Paragon,
Centrepoint,
Clifford Centre,
Ion Orchard,
Ngee Ann City,
CityLink Mall,
Raffles City Shopping Centre,
Marina Bay Sands,
United Square,
Mount Elizabeth Hospital Novena,
Amara Hotel,
Compass Point,
Holland Village,
Star Vista,
IMM ,
Jurong Point,
Parkway Parade,
Serangoon Nex,
Vivocity ,
NorthPoint,
and Causeway Point.
Nishino outlets:
Liang Court,
Meidi Ya Shaw House,
Isetan Supermarket Takashimaya Department Store.
*
*
xoxo
<3