Ever heard of crystal healing properties?
Well, crystals sure have its individual healing properties which is why many shop owners or even Feng Shui lovers love to make use of these beautiful natural crystals to enhance well-being.
For example, the purple-quartz which is also known as Amethyst, is one of the most unique among all crystals in its popularity, as well as affordability.
For centuries, amethysts have been thought to be an excellent remedial for many ailments.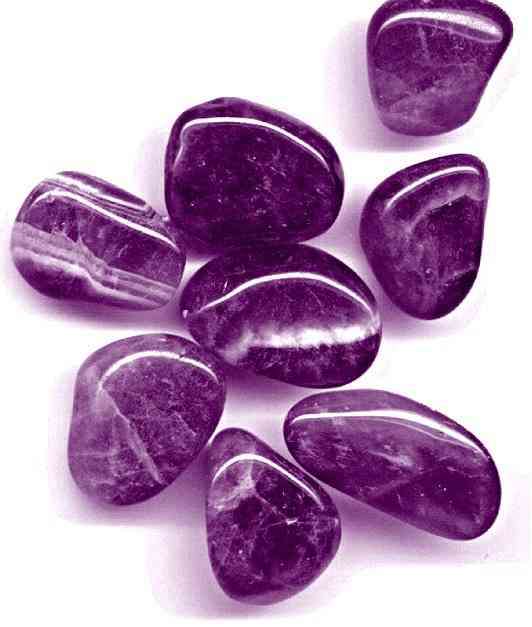 In traditional Chinese medicine, amethyst is prescribed for stomach pains and bad dreams.
For people who experience stress a lot, amethyst helps to relax your mind, reduce tension and believed useful when treating insomnia!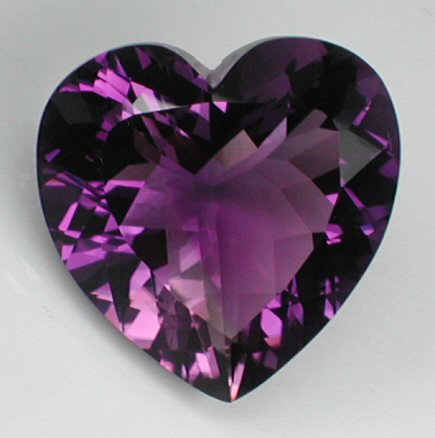 So this will let you know how beneficial amethyst is to us!
*
*
*
And what about

yogurt?
Chock full of Protein, Calcium, Vitamin D and Pro-biotics (healthy bacteria that aids digestion), there's no doubt yogurt provides delicious benefits for your insides and do beauty wonders for your outsides as well, namely your skin!
When topically applied to the skin, the velvety yogurt will help to moisturize, fight acne, prevent premature aging, reduce discoloration and relieve sunburn!
*
*
*
And what if you mix amethyst and yogurt together??
And you will be surprise how it make wonders when it is added into as a skincare product!
So here it is...
Introducing...
Yogurt is Not Just Good Food.
It can be Healthy Skin Treatment Mask Too!
I received this pretty and cute pack containing this mineral yogurt mask from amethystory!
A yogurt mask helps to soothe,
soften and
tighten the skin while gently dissolving dead skin that is accumulated in the pores to help
refine pores giving the skin a younger appearance.
Its high nutrient content and natural
antibacterial & anti-fungal properties also get rid of germs and other bacteria.
With the use of advanced Bio-technology,
Amethyst Mineral Yogurt Mask builds upon
the natural goodness of premium yogurt with the additional special blend of Amethyst,
Tranexamic acid, Hyaluronic acid, Bio Energy Fluid, Ginseng and Olive Oil.
Your skin becomes
instantly brighter, feels more moisturized and soft.
With regular use, a fairer and more even
skin tone will give you a natural radiant glow from within.
*
*
*
Benefits of Active Ingredients
A

methyst
- Enhances skin rejuvenation & cell growth, resulting in smoother and more supple
skin
- Promotes the synthesis of collagen that gives the magical effect of energizing skin for
a more radiant & youthful look over time
- Promotes efficient detoxification to reduce daily "stress" by producing small,
detectable magnetic field & emitting beneficial infrared radiation & ions that
enhances circulation, promote anti-oxidation and skin cell regeneration.
T

ranexamic Acid
- Effective in counteracting melanin growth to fight dark spots and lighten complexion
effectively for a brighter complexion
- Helps even complexion
- Improve dull skin tone for a fairer complexion
H

yaluronic Acid
-

Provides intense hydration & retains water in your skin for a youthful & supple look
B

io-Energy Fluid
-

Contains ample minerals and trace mineral elements to nourish skin for a softer and
brighter complexion
Y

ogurt
-

Naturally formed Lactic Acid and enzymes present in yogurt help to hydrate and
soothe the skin, leaving it soft and smooth
- Equipped with natural anti-bacterial and anti-fungal properties to keep your
complexion healthy and clear
- Works as a natural moisturizer to moisturize skin, tighten pores and improve overall
skin texture
:)
Product Efficacies
 Intensively nourishes and rejuvenates skin, for a soft and smooth complexion
 Excellent whitening and brightening of skin, giving a naturally fair and radiant
complexion
 Deeply hydrates and locks in moisture, for supple and healthy looking skin
 Helps to keep skin refreshed and cool
 Non-greasy formula for easy and deep absorption into skin
*
*
*
Directions?
After cleansing, gently massage an adequate amount onto the entire face.
Leave the mask on for around 15 -30 minutes to allow the nutrients to be absorbed into the skin.
Then rinse off thoroughly.
It's so simple!
I fell in love with the sweet yummilicious scent.
The light-pink cream is so soft and smooth, and I believe it will make wonders to my skin!
I like it cold so I left the tub in the fridge and whenever I apply on my skin, it feels so cool and seems to tighten my pores too!
*
*
*
Where to buy?
Available at most of the beauty stores such as Guardian and Watsons!
At an affordable price of S$18.90(60g)!
For more information,
Check out...